At age 39, I'm taking a close look at my life and making a list of items to invest in before turning 40. There's no denying that life gets a little more complicated as we age, but taking care of our physical and mental health is more important than ever. While there are many products out there that can help us stay healthy and well, here are a few essential items that I just can't live without.
An infrared sauna blanket for detox and relax
An infrared sauna blanket is perfect for self care and relaxation. I love being able to relax in the warmth and comfort of my own home. With an infrared sauna blanket, I can enjoy the therapeutic and detoxifying benefits of a traditional sauna without ever having to leave my house. It's perfect for winding down after a long day or indulging in some much needed me-time. The sauna blanket is an investment that I'm so glad I made.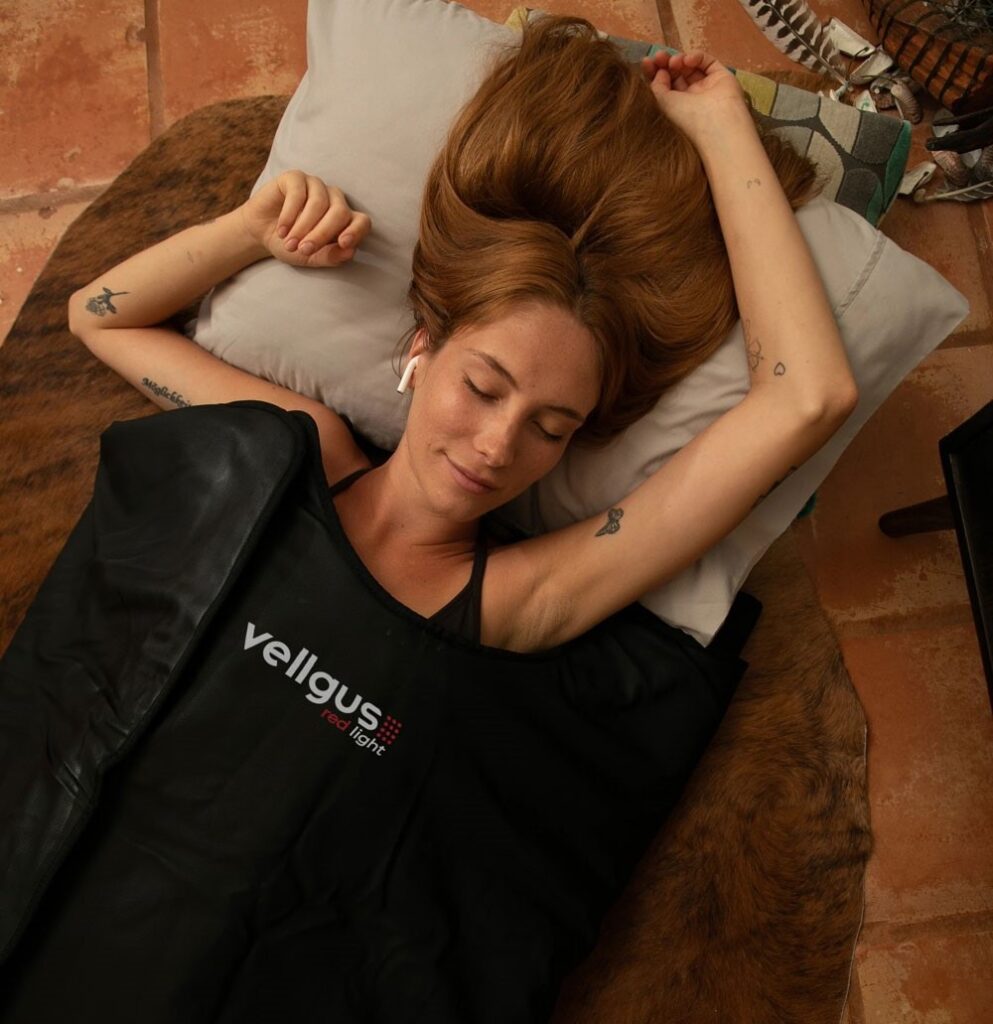 INFRARED SAUNA BLANKET
VELLGUS RED LIGHT
Transform your home into a luxurious spa and experience the powerful therapeutic effects of infrared sauna therapy with the Vellgus Infrared Sauna Blanket!
A restorative hair mask
Restorative hair masks are an absolute must for anyone who wants to keep their locks looking and feeling healthy. After years of heat styling, coloring, and exposure to the elements, my hair was in desperate need of some TLC. With a few weekly treatments of a restorative hair mask, I've noticed a huge difference in my hair's texture and shine. It's like I've been given a brand new head of hair and I'm loving it!
A red light therapy panel for better skin health
Red light therapy is a great way to reduce inflammation, increase collagen production, and improve overall skin health. The light therapy panel I invested in has been a game changer for my skin. With just a few minutes of use each day, I can see and feel the difference in my skin's texture and tone. It's a safe, non-invasive way to treat skin concerns like wrinkles, acne scars, and sun damage. Plus, it's an investment that will keep my skin looking and feeling its best for years to come.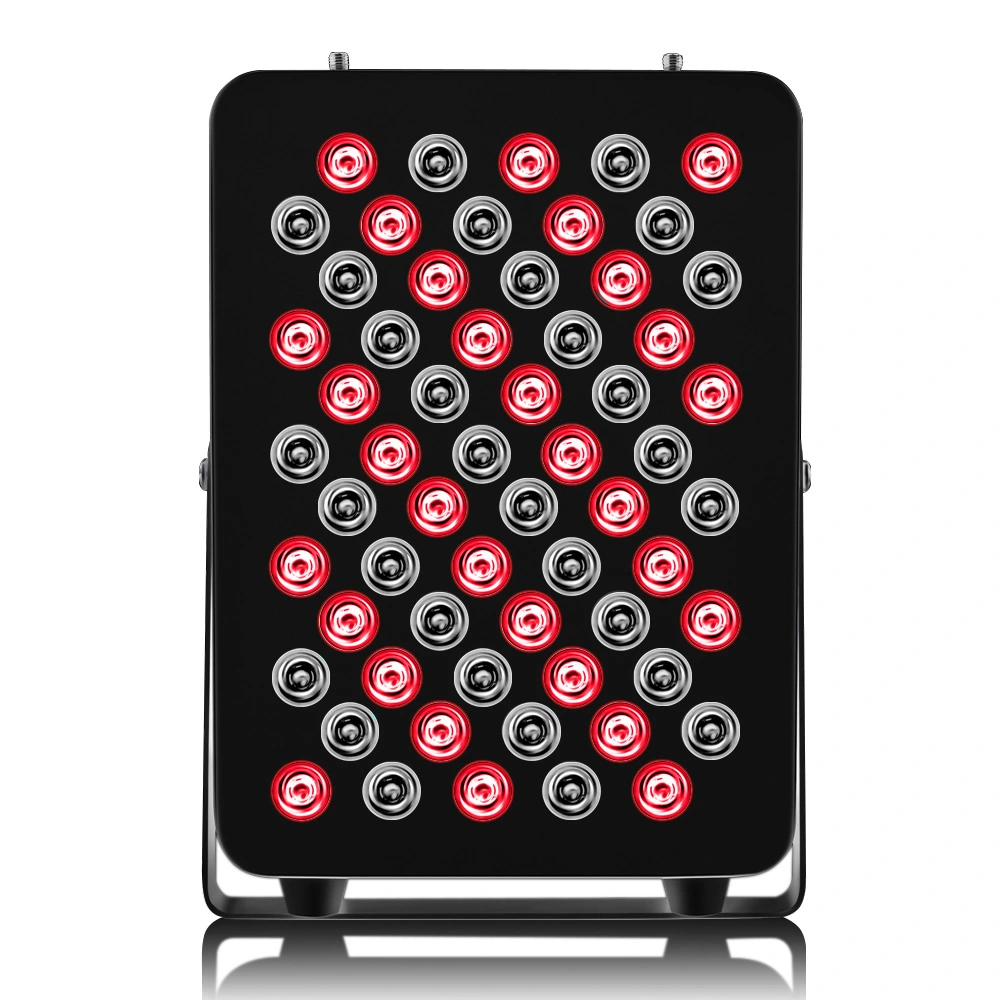 VELLGUS elite
SHOP THE #1 RATED RED LIGHT DEVICE
The Vellgus Red Light Elite Therapy Device is an incredible way to experience the benefits of multiwave technology.
With its reliable performance and unbeatable convenience, this device is ideal for anyone looking to enjoy all the benefits of red light therapy.
Probiotics for enhanced support
Taking a daily dose of these power-packed supplements helps keep my gut healthy, boosts my immunity and helps me absorb more nutrients from the foods I eat. These friendly bacteria can help promote glowing skin and a clearer complexion. And as an added bonus not only do I feel energized, but my constant UTIs have become a thing of the past!
A quality mattress for better sleep
A good quality mattress is essential for a good night's rest, and that's why I invested in a luxurious mattress with memory foam technology. I never knew how much of an impact a comfortable mattress could have on my quality of sleep until I tried it out for myself. Now, I wake up feeling refreshed and energized every morning. It was a small investment that has made all the difference.
A juicer for cleanse
Juicing is a great way to get your daily intake of fruits and vegetables. Investing in an easy-to-use juicer can help you get the most out of your produce and reap the benefits of juicing. I love being able to quickly whip up a delicious and nutritious smoothie in the morning or an energizing veggie juice for an afternoon snack. With a quality juicer, I can enjoy all the vitamins and minerals that come with a healthy juice cleanse.
A tea for stronger immunity
This elderberry immunity tea has become my go-to drink for cold and flu season. Drinking a cup of this potent tea each day helps to support my immune system and soothe my sore throat. It's a delicious way to get the vitamins and minerals I need while also enjoying some much needed relaxation. Plus, it's a great way to get my daily dose of antioxidants.
A Fiber supplement for gut health
A quality fiber supplement is a must for anyone looking to improve their gut health. I've noticed such a positive difference in my digestive system since adding a fiber supplement to my daily routine. The daily dose helps keep my digestion regular, reduces bloating and discomfort, and keeps me feeling energized. Not to mention, it's a great way to get the fiber I need that may not be in my diet.
A Peach Fuzz Removal Set
This anti-aging, exfoliation + peach fuzz removal set has been a great way to give my skin an extra boost of nourishment and care. The sonic technology helps to safely exfoliate my skin and remove any peach fuzz, revealing smooth and glowing skin instantly! It's clinically proven to not make my hair grow back thicker or faster. Plus, it's suitable for all ages, skin types and tones and I love that it helps me age gracefully without any fuss or hassle.
A Collagen Supplement
Collagen supplements have been a great addition to my daily routine. The collagen peptides are excellent for promoting healthy skin, hair and nails as well as improving joint health and reducing inflammation. The one I take is flavorless and easy to mix into any smoothie or juice, so there's no hassle or mess. With its natural ingredients, I know I'm getting the healthiest and purest form of collagen. Plus, it's an easy way to support a healthy, balanced lifestyle.
A Weighted Blanket
The gentle pressure of the blanket helps to reduce my anxiety, improve my sleep and increase my overall feeling of wellbeing. It helps me drift off to sleep faster and stay asleep longer. I love the feeling of being hugged and cradled when I wrap up in it (especially after a LED light therapy or sauna session) – it's a wonderful way to relax and improve my mental health.
An Essential Oil Diffuser
I recently bought an essential oil diffuser and it's been a great way to make my home feel more peaceful and inviting. A few drops of a calming essential oil like lavender helps to reduce my stress and anxiety levels, while boosting my mood. I also love how it purifies the air and helps to keep my home smelling fresh. It's a great way to add a little bit of luxury and relaxation into my day! Because who doesn't want a little luxury before they turn 40?
The S+S product selections are curated by the editorial team. If you buy something through our links, we may earn an affiliate commission, at no cost to you. We only recommend products we genuinely love.