I know that every parent has faced the challenge of convincing their kids to clean up their room. Kids usually resist tidying up their room because it can feel like a chore and something that interrupts their fun. It's much easier and more enjoyable for them to just keep living in the mess rather than taking the time and effort to do something about it. Whether it's toys, clothes or other items, it can often feel like an uphill battle. But don't lose hope! I'm here to help you with 10 tips that I have found useful for convincing my kids to tidy up their room.
Make it fun and enjoyable
Try to make tidying up their room a part of playtime or creative activity. Set up different activities such as finding matching pairs of socks, colour sorting or putting items into boxes. These simple tasks will help them to learn how to organize their belongings while having fun. You can also try to involve them in the process of choosing which toys they want to keep and which ones they can put away or donate.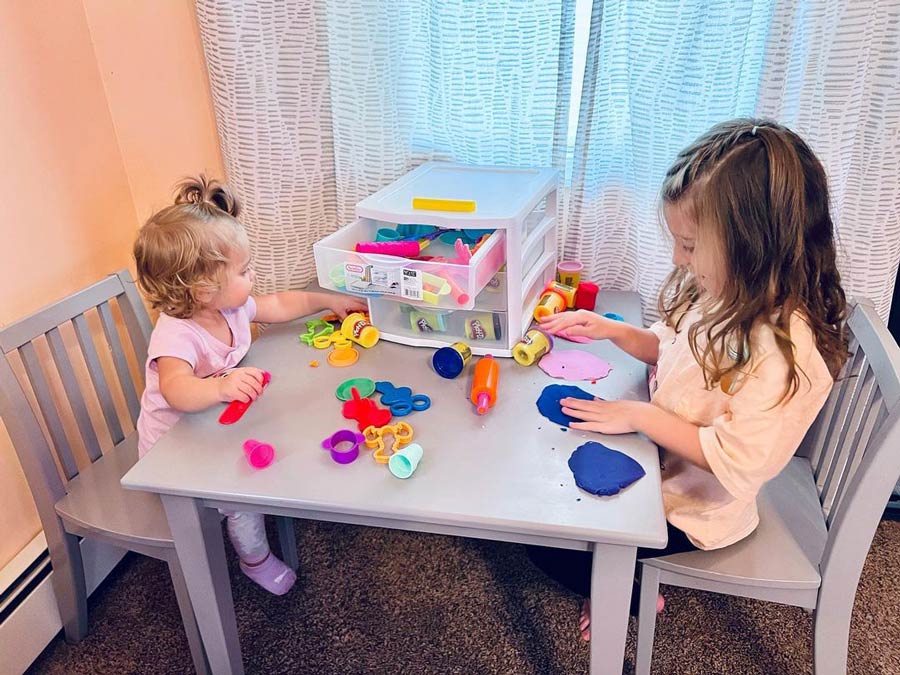 Make it a family activity
Kids respond better when they know that everyone is in this together. Involve the whole family and make tidying up a fun bonding experience. Try playing a game of "who can pick up the most items" or have each family member list out three things they need to do before they can start a new activity. You'll be surprised by how motivated they become! And once it's done, make sure to celebrate everyone's hard work. A treat or family movie night can go a long way in reinforcing positive behaviors.


Use music to motivate them
Music can be a great motivator for kids. Put on some of their favourite tunes and encourage them to dance while they clean up. It's a fun way to get them moving and help them finish their task. Not only that, it can also help lift their mood. Music can be a great way to bring fun and energy into cleaning. Plus, you can use it as an incentive by telling them that once they're done, they can listen to more music. That might be the motivation they need!
Provide rewards
Use incentives and rewards to motivate your kids. Offer a reward for every completed task or allow them to have some extra time for playing games or watching TV if they finish tidying up. Give them something to look forward to after completing their chores. This could be a small treat or an extra hour of playtime depending on the task. Rewards give kids a sense of accomplishment and help them to keep going. They will also be more likely to follow through on their tasks in the future if they know there is something to look forward to. You can also use rewards as a way to teach your children about budgeting and saving for larger rewards. Set up a system where they can save their points or coins and redeem them for larger rewards later.
Break it down into smaller tasks
Tidying up a room can be an overwhelming task for kids. Break it down into smaller tasks and help them to focus on one task at a time. For example, start by having them make their bed, tidy up clothes and toys, vacuum the floor or dust surfaces. This will help take away any feelings of being overwhelmed, as a large task can become more manageable when it is broken down into smaller steps.
Set a timer
To make the task easier and more manageable, set a timer for each task. This will help them to stay on track and complete the task faster. It also allows them to take short breaks in between tasks, which will help with focus and concentration. Having a timer can also help manage their stress levels, as they can focus on the task at hand and not worry about finishing it in time. This will also help them to stay organized, plan out their tasks for the day, and stay on top of their work. Plus, it's a great way to make sure they aren't wasting too much time on one task.
Be consistent
The most important thing when trying to get your kids to tidy up their room is consistency. Set expectations and remind them regularly about the importance of keeping their room clean. By being consistent, you will eventually see results. Kids will learn that keeping their room clean is important and they will begin to take it more seriously.
Use storage solutions
Often kids resist cleaning up because they can't find a place to put their things. Provide them with storage solutions such as boxes, bins and baskets to help them keep their room organised. Label each of these storage bins and boxes with the type of items they are storing, like books, toys or clothes. This can make it easier to find items and put them away. And it's an activity that can be fun for kids too!

Let your kids have a say
Kids like to have a sense of ownership over their own space. Involve them in the decision-making process when it comes to organising their room and give them some input on how they want to keep their room tidy. Encourage them to come up with ideas for storage solutions and make sure they can easily reach any items they need in their room. This will help them to feel empowered and responsible for keeping their room neat and organized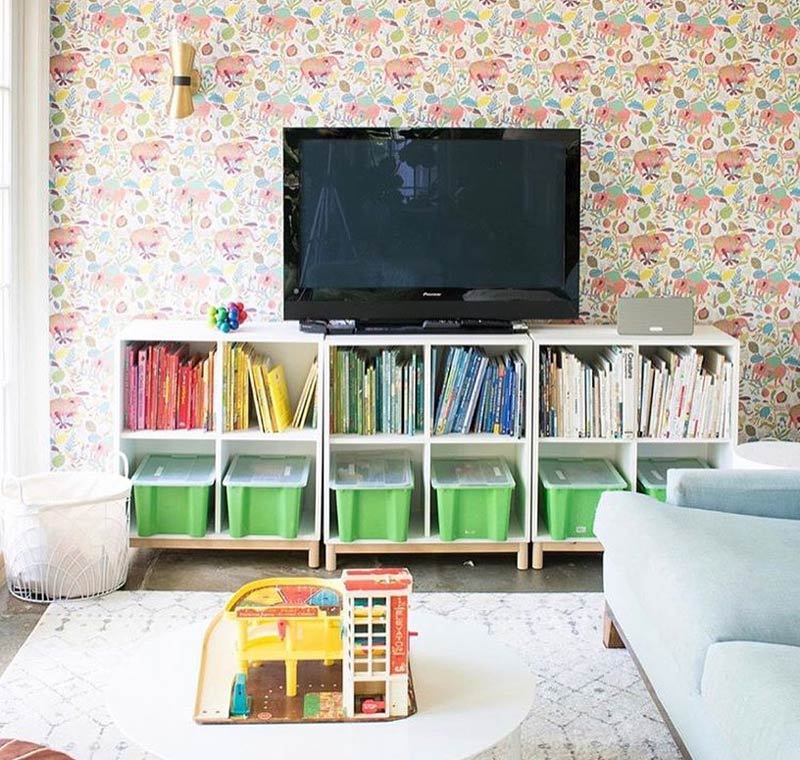 Give them praise
Don't forget to reward your kids with words of encouragement and praise when they do a good job at tidying up their room. This will help motivate them to keep going. A few words of praise go a long way in helping kids feel good about themselves and their accomplishments. So, be sure to give them a pat on the back the next time they put away their toys or tidy up their bed. It'll give them a sense of pride and make them more likely to keep up the good work.
The S+S product selections are curated by the editorial team. If you buy something through our links, we may earn an affiliate commission, at no cost to you. We only recommend products we genuinely love.