As someone with ultra-dry lips, I was looking for a solution that would give me the hydration and softness my lips needed. That's when I discovered Buttercream Hydrating Lip Mask. This mask promises intense hydration and protection from the elements, and boy did it deliver! Not only does it provide intense hydration, but it also helps to protect my lips from the harsh winds and dry air. And with the lovely scent of coconut and shea butter, it made my nightly routine so much more pleasant.
The Buttercream Hydrating Lip Mask is packed with traceable key ingredients that are sure to provide your lips with superior hydration.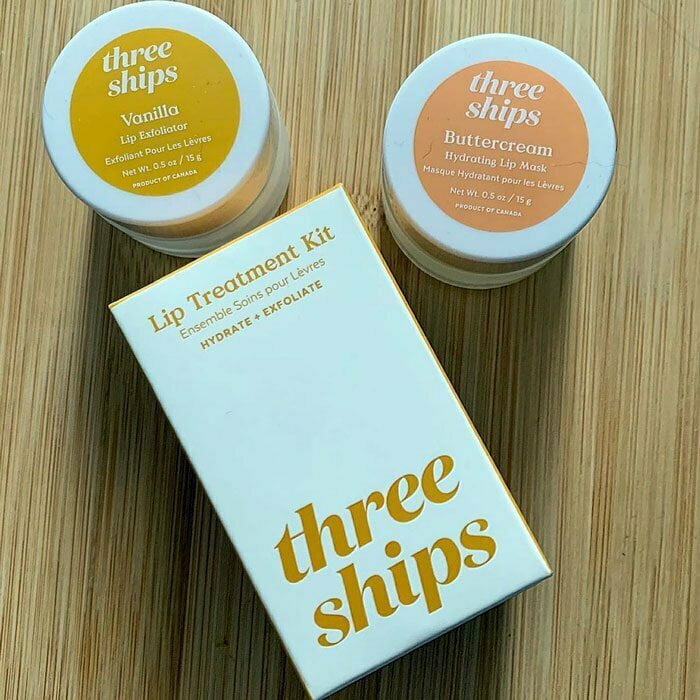 Coconut Oil, Shea Butter and Sunflower Seed Oil are just some of the powerful ingredients that make this mask so effective. These natural and sustainably sourced ingredients help to nourish and protect your lips, while locking in moisture and restoring their natural softness. Plus, they have a wonderful scent that will make you feel like you're on a tropical vacation!

The results of customer testing for Buttercream Hydrating Lip Mask are simply amazing. 90% of users reported their lip felt immediately softer, 95% said their lips felt more moisturized after just one use, and 90% said their lips were noticeably less flaky after using it. So you can be sure that this product will deliver on its promise of intensely hydrated lips.
To use Buttercream Hydrating Lip Mask, start by applying a pea-size amount on your lips. Rinse off with water or leave on overnight for maximum hydration. Make sure to apply before bedtime so you can wake up with pillow-soft lips!
For best results, use the mask daily and you'll notice a difference in just a few weeks. Your lips will be softer, smoother, and more hydrated than ever before! I noticed that just after one use, my lips felt softer and smoother and more hydrated. And after using it for a few weeks, the flakiness and dryness were considerably gone. And for an extra level of assurance, Buttercream Hydrating Lip Mask comes with a 30-day money-back guarantee. If you don't absolutely love your purchase, you can get a full refund and even have the return postage paid for.
That's how confident threeships is that you're going to love this product! So why not give it a try? You have nothing to lose and soft, hydrated lips to gain!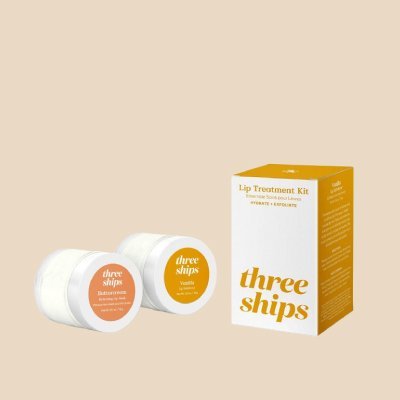 LIP TREATMENT KIT
THREE SHIPS
Sometimes applying lip balm isn't enough. When your dry, flaky lips won't budge, we recommend a two-pronged approach.

The S+S product selections are curated by the editorial team. If you buy something through our links, we may earn an affiliate commission, at no cost to you. We only recommend products we genuinely love.