We all have unique and beautiful features that make us stand out from the rest, however some of us may also struggle with darker underarm areas. Dark armpits can be a source of embarrassment and insecurity for many, but the truth is that there are actually quite a few causes for why your armpits look darker than normal. The good news is, there are some easy tips and tricks that you can use to lighten your armpits.
Causes of dark armpits
Hyperpigmentation
Hyperpigmentation is a common cause of darker armpits, and it occurs when an excess amount of melanin (our skin's natural pigment) is produced, thus resulting in darker patches, explains Tiffany Clay, M.D., a board-certified dermatologist in Atlanta. This can be caused by an array of factors such as genetics, hormones, and certain medications. It can also be attributed to certain lifestyle choices, like excessive sun exposure and even shaving too often, according to Dr. Clay.

Skin condition
Another potential cause of dark armpits is a skin condition called acanthosis nigricans. "Acanthosis nigricans is the thickening and darkening of the skin that occurs most commonly around the folds of the skin on the neck," says Dr. Clay. "It occurs more often in obese and diabetic [people] because they are likely to be in a state of insulin resistance, which increases skin thickness."
Infections
In some cases, dark armpits can be caused by an infection. Fungal infections like ringworm and yeast infections can cause darkened skin in the armpits, as well as bacterial infections such as folliculitis, which is a bacterial infection of the hair follicles. "Underlying yeast infections may cause darkening of the skin, especially where skin touches the skin, for example, the groin and underarms," says Rina Allawh, M.D., a board-certified dermatologist at Schweiger Dermatology Group in King of Prussia, Pennsylvania. "This is typically caused by a normal skin yeast that overgrows during the hot and humid climates." To treat a yeast infection, Dr. Allawh suggests consulting your doctor to ensure you get the best treatment and proper diagnosis.
Allergic reactions
Allergic reactions can also cause darker armpits. Dr. Allawh explains that an allergic reaction to deodorants, body washes, and detergents can cause an inflammatory reaction. "Common culprits are fragrance and dyes in clothing that may cause a skin reaction," she adds. This will lead to hyperpigmentation, which makes the skin appear darker and patchy. If you think your darker armpits may be caused by an allergic reaction, changing up your hygiene routine and switching to a fragrance-free or hypoallergenic product may help.
How to get rid of dark armpits
Red light therapy is your best friend
If you're concerned about your darker armpits, there are a few ways that you can go about lightening them. Consider adding red light therapy to your skincare routine can help reduce the appearance of dark armpits. Red light therapy is an LED treatment that uses light of different wavelengths to penetrate the skin and stimulate collagen production, which helps to reduce hyperpigmentation.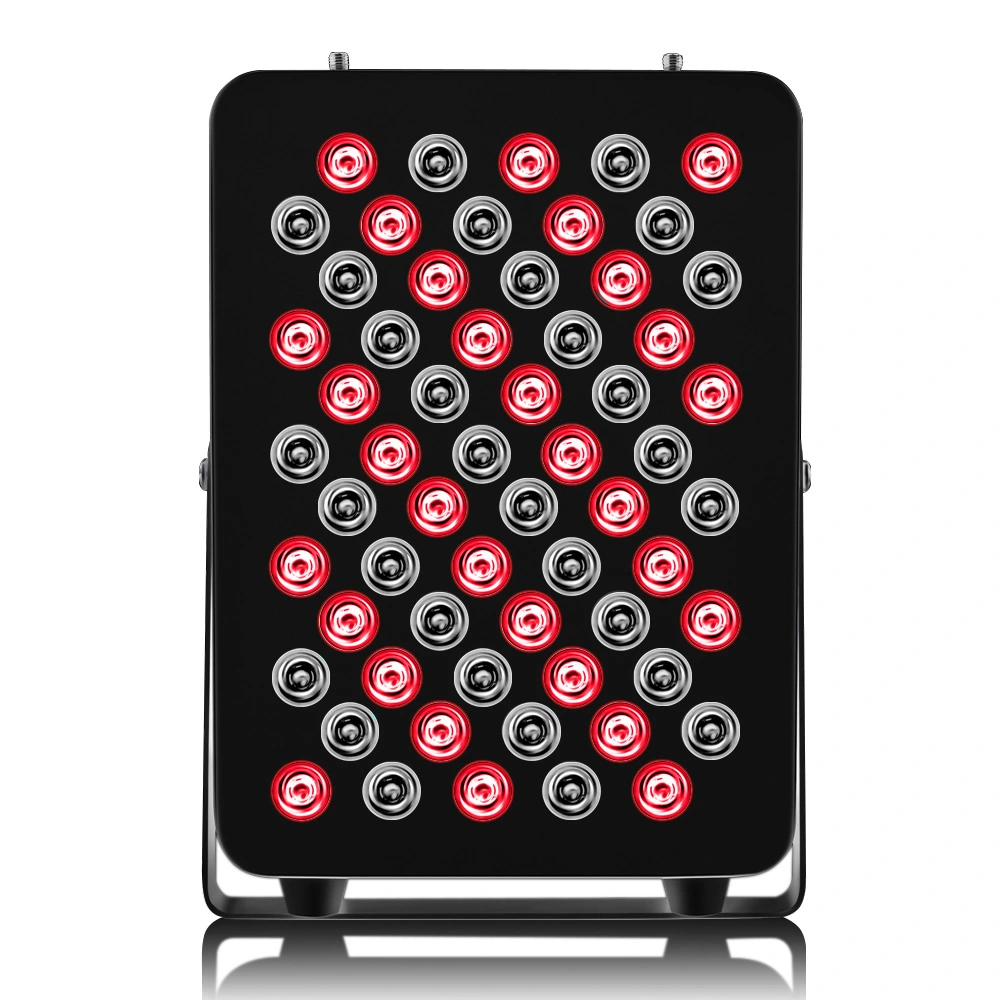 VELLGUS elite
SHOP THE #1 RATED RED LIGHT DEVICE
The Vellgus Red Light Elite Therapy Device is an incredible way to experience the benefits of multiwave technology.
With its reliable performance and unbeatable convenience, this device is ideal for anyone looking to enjoy all the benefits of red light therapy.
Retinoids and adapalene
Dr. Allawh suggests using skin-care products that promote new cell turnover such as retinoids and adapalene. These products can help to lighten the hyperpigmentation and promote healthier skin cells.
Editor-favorite Retinol Products
Time Rewind Retinol System
EXPONENT
Unlike pre-mixed skincare, the age-defying 0.25% Retinol is preserved in its most potent powder state until activated for significant clinical results. Clinically tested to use daily without irritation.
dynamic skin retinol serum
DERMALOGICA
Gentle enough for nightly use, this serum features a 3.5% Retinoid Complex + Squalane to minimize the appearance of pores, smooth texture, even tone, and reverse the look of wrinkles.
Super Antioxidant Concentrate Serum
PAULA'S CHoICE
A skin-renewing antioxidant serum with an effective but gentle amount of retinol that helps develop a balanced-looking complexion while helping defend against environmental stressors.
Gentle, slow-release Retinol, nutrient-rich Rainbow Algae and Tranexamic Acid work together overnight to help reduce the appearance of post-acne marks and target hyperpigmentation.
Exfoliation
Add in a gentle exfoliating scrub and glycolic acid to your routine, as these can help to remove surface dead skin cells and brighten the area. If excessive shaving is the cause of your hyperpigmentation try switching to a less aggressive razor or laser hair removal.
Exfoliation Scrubs
exfoliating sugar scrub
TULA
Reveal smoother, brighter & more even-looking skin. This gentle sugar face scrub melts away excess oil, buildup & debris without stripping skin.
Underarm Detox Scrub
IHERB
This scrub makes it easier by helping to remove pore clogging products so your pits can get back to their natural sate.

Chemical Exfoliation Treatments
This pH balancing & resurfacing treatment gel features a blend of probiotic extracts & glycolic acid to powerfully, yet gently exfoliate, helping your skincare absorb better & leaving skin looking smooth & even.
Glycol Lactic Mask
REN CLEAN SKINCARE
The radiance-boosting formula is enriched with sea buckthorn oil and grape oil, delivering a surge of hydration to the skin.
Exfoliation Tools
Organic Cotton Exfoliating Gloves
ULTA
Gloves by Earth Therapeutics buff away layers of dead skin and stimulates blood circulation.
Laser Hair Removal
Hair Removal Handset
ULIKE
Ulike Sapphire IPL handset is a power player that brings you slick and tempting skin in no tiome with extra power and NO pain.
Look for lightening ingredients
Shop leave-in products that contain natural lightening ingredients like vitamin C or licorice extract. These ingredients can help to brighten dark spots and reduce the appearance of hyperpigmentation.
Unleash the scientist in you! Just mix the ingredients to create your serum in seconds. Push-and-twist, mix, and apply.
Vita-C Glycolic Serum
MURAD
Gold-stabilized vitamin C and glycolic acid serum for dramatically brighter, healthier-looking skin.
Vitamin C Gel Cream
REN CLEAN SKINCARE
Instant glow with visibly brighter, firmer and plumper skin after 7 days. Award-winning Glow Daily Vitamin C Gel Cream is now vegan and packed using Infinity Recycling technology.
FAQs
Q: Does waxing help get rid of dark armpits?
A: Waxing does not help to lighten the area, but it can be beneficial in removing dead skin cells that contribute to the darkness. However, you should use caution when waxing dark armpits as it can be more painful and can increase the risk of skin irritation. It is best to talk to your dermatologist about the best course of action for your skin type.
Q: Does laser hair removal help get rid of dark armpits?
A: Laser hair removal is a great option for those who have darkened armpits due to excessive shaving. The laser targets the hair follicles and destroys them so that they no longer produce hair. It can also help to lighten the skin in the area and reduce inflammation and hyperpigmentation. However, it is important to talk to your dermatologist before undergoing laser hair removal to ensure that it is the right treatment for you.
Q: Is there a natural remedy for dark armpits?
A: There are many natural remedies that can be used to help reduce the appearance of dark armpits. Apple cider vinegar, lemon juice can be used as a natural exfoliant and lightening agent. It is important to remember that these treatments should be used in moderation and should be followed up with a moisturizer to avoid skin irritation.
The S+S product selections are curated by the editorial team. If you buy something through our links, we may earn an affiliate commission, at no cost to you. We only recommend products we genuinely love.