Deodorants are an essential part of a healthy body care routine. Not only do they help keep us smelling fresh, but they also help control sweat and keep our skin healthy. But when it comes to choosing deodorants, not all options are created equal. That's why it's important to find the best vegan deodorant for your needs. Vegan deodorants are free from synthetic chemicals and animal products, making them better for both the planet and your body. They are also designed to be mild and gentle on the skin, while still providing all-day protection. So if you're looking for a deodorant that is kind to your body and the environment, vegan deodorants are worth considering.
Exploring the Benefits of Vegan Deodorants
Exploring vegan deodorants can be a great way to help your body and the environment! With so many natural options available, it can be difficult to determine which is the best vegan deodorant for your needs. Whether you're looking for something strong and long-lasting or something that's gentle on your skin, there are vegan deodorants that can provide you with the protection you need without harming nature. With so many benefits to using a vegan deodorant, it can be an easy and rewarding choice for your daily routine. Read on the top reasons why you should make the switch to vegan deodorants today!

Vegan Deodorants:
– are cruelty-free and contain no animal byproducts or ingredients, making them an ethical choice for those who don't support animal testing.
– tend to use natural ingredients, such as plant-based oils and butters, which may be gentler on the skin.
– are free of potentially irritating ingredients such as aluminum, parabens, and phthalates.
– are often free of synthetic fragrances, making them ideal for those with sensitive skin or allergies.
– often provide long-lasting protection due to their natural ingredients.
– are typically more affordable than conventional deodorants.
– deodorants come in a variety of scents, including essential oil blends and natural fragrances.
– help to reduce environmental waste and can be part of a zero-waste lifestyle.
– are available in a variety of forms, including sticks, gels, creams, and sprays.
– are a great alternative for those looking for an effective, natural way to stay fresh and odor-free.
Different Types of Vegan Deodorants
All-natural Deodorant
Perfect for those looking to avoid the harsh chemicals and aluminum found in some traditional deodorants, an all-natural vegan deodorant typically consists of a blend of oils, butters and waxes.
Organic Deodorant
Utilizing ingredients that are grown without synthetic fertilizers or pesticides, organic vegan deodorants are ideal for those seeking a more sustainable and eco-friendly product.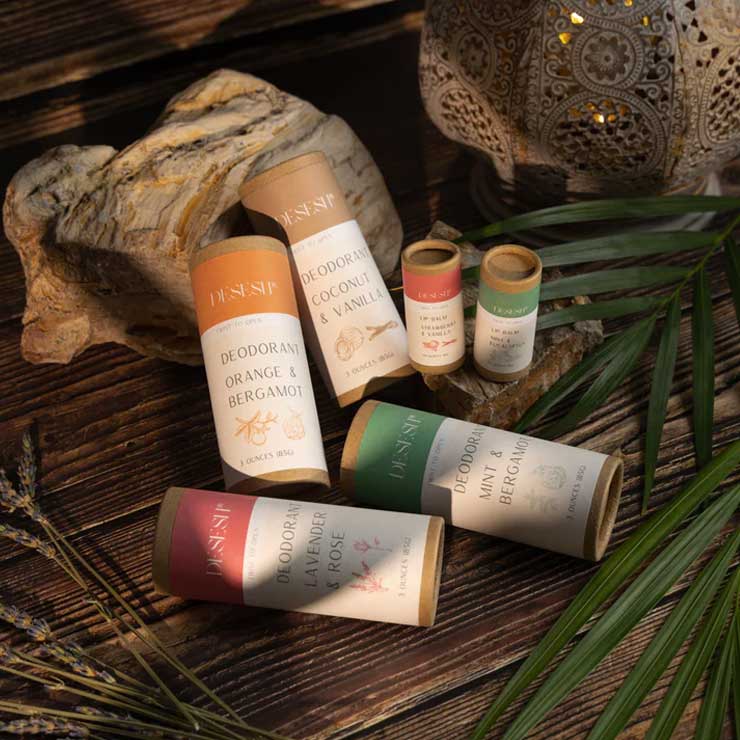 Crystal Deodorant
Containing minerals such as potassium alum and ammonium alum, crystal deodorants are great for those wanting to make a switch from traditional deodorants as it is free of any synthetic fragrances or preservatives.
Non-greasy Deodorant
A non-greasy vegan deodorant is perfect for those wanting a sleek and slim design that fits comfortably in your pocket. It also allows the skin to breathe and won't leave behind any sticky residue.
Fragrance-free Deodorant
Because some deodorants contain fragrances that can be overpowering or irritating, a fragrance-free vegan deodorant is a great alternative for those with sensitive skin.
Long-lasting Deodorant
If you're looking for a vegan deodorant that will keep you fresh all day, opt for a long-lasting deodorant. It's perfect for those with an active lifestyle who need a deodorant that won't quit.
Best Vegan Deodorants Chosen By Our Editorial Team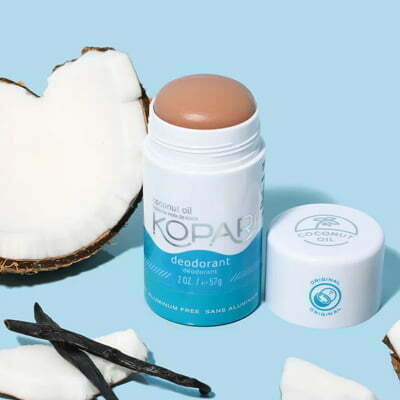 ALUMINUM-FREE COCONUT DEODORANT
Kopari Beauty
Clean, plant-based deodorant that provides protection while breaking down odor causing bacteria. Available in 7 scents that will keep you feeling and smelling fresh like sweet paradise.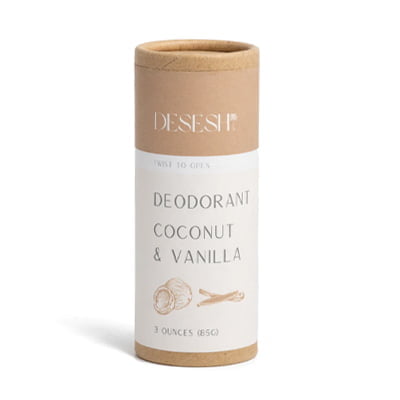 Premium natural aluminum free deodorant for all skin types ready to keep you smelling amazing all day. Designed to effortlessly control odors with non-toxic plant-based ingredients that contain antibacterial and antioxidant properties.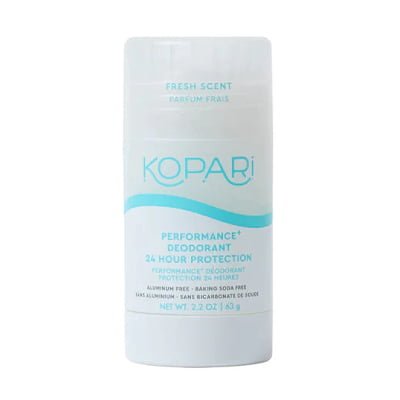 ALUMINUM-FREE COCONUT DEODORANT
Kopari Beauty
An aluminum and baking soda free deodorant clinically tested to provide 24-hour odor protection to fight those days you need a little extra.
Are all deodorants vegan?
No, not all deodorants are vegan. Some traditional deodorants contain animal byproducts and ingredients that have been tested on animals, which is why it's important to choose a vegan deodorant when possible.
How long does a vegan deodorant last?
The longevity of a vegan deodorant will depend on the type and ingredients used. Generally, natural and organic deodorants offer long-lasting protection due to their natural ingredients, while other types of vegan deodorants may last between 12-24 hours.
What's a good vegan deodorant?
When choosing a vegan deodorant, it's important to look for one that is free of animal byproducts or ingredients and uses natural, plant-based oils and butters. Additionally, it's best to avoid traditional deodorants with harsh chemicals and aluminum as these can be irritating to the skin. Some of the best vegan deodorants on the market include Kopari Natural Aluminum-Free Deodorant, Kopari Performance Plus Aluminum-Free Deodorant, Desesh Natural Deodorant, and Pacifica Natural Deodorant Vegan
What is the healthiest deodorant to use?
The healthiest deodorant to use is one that is aluminum-free and free of any harsh chemicals or synthetic fragrances. Natural ingredients such as essential oils and butters are also beneficial as they help to nourish the skin and provide long-lasting odor protection. For those looking for a vegan and eco-friendly option, crystal deodorants are an excellent choice.
Is vegan deodorant better than regular deodorant?
Vegan deodorants are typically free of any harsh chemicals and synthetic fragrances, making them a better option for those with sensitive skin. Additionally, vegan deodorants are often made with natural ingredients that help to nourish and protect the skin. Finally, some vegan deodorants are also more eco-friendly and sustainable than traditional deodorants.
From crystal to organic, there are a variety of vegan deodorants available on the market today. Whether you prefer a sleek, non-greasy, a long-lasting deodorant or something fragrance-free, there is a vegan deodorant that's perfect for you. So, don't hesitate to make the switch and try one of the best vegan deodorants today!
If you liked this story, check out this Add to cart: 9 Must-Have Things A Successful Woman Has On Her Desk
The S+S product selections are curated by the editorial team. If you buy something through our links, we may earn an affiliate commission, at no cost to you. We only recommend products we genuinely love.