As I take a sip of my favorite tea, the delicate flavor of bergamot and citrus lingers on my taste buds. It's no wonder why I love Earl Grey tea so much; it has a unique blend of fragrant and flavorful notes that truly set it apart from all other teas. And when I'm looking for the best Earl Grey tea on the market, I know just where to turn. From the finest organic blends to classic English favorites, there's something special about each one. Whether you're a beginner or a seasoned connoisseur, here are the 6 best Earl Grey teas to look for.
Best earl grey tea
Winter White Earl Grey Tea
IHERB
Winter White Earl Grey has become a perennial favorite tea. It combines beautiful Chinese Mutan White tea with natural lemony Bergamot, and is a pleasure to drink during any season.
Earl Grey Crème Tea
ART OF TEA
A customer favorite. Start your day in a bold way with our loose leaf organic Earl Grey Crème tea. This is a remarkable black tea blend that is hand blended with fragrant oil of bergamot for citrus notes followed by a touch of French vanilla for a rich and robust finish.
Earl Grey Supreme with Silver Tips
IRERB
For the connoisseur we offer Earl Grey Supreme, which uses a higher grade of teas with the addition of silver tips.
Teaware to elevate your earl grey tea experience
When enjoying a cup of earl grey tea, the teaware can make or break the experience. From elegant glass cups to traditional teapots, there are so many beautiful vessels that can be used to make your tea experience even more special. Whether it's a unique mug or a delicate teapot, the right teaware can add a special touch of sophistication to your tea. And, when paired with the perfect earl grey tea blend, it elevates the experience to a whole new level. So if you're looking to enjoy a truly luxurious cup of earl grey tea, don't forget to include some of these beautiful teaware. You won't regret it!
Double Walled Glass Teacup
ART OF TEA
This mug is also the perfect gift for your tea-loving friends who thrive on seeing the beautiful hue of their tea as they sip.
Iced Tea Tumbler
ART OF TEA
Level up your iced tea game with our 16oz branded Iced Tea Tumbler. Complete with stainless steel, a double-walled and BPA-free design, and vacuum insulation, it will keep your iced tea cold and refreshing all day long.
Stagg Electric Tea Kettle
SIPS BY
Meet Stagg EKG, an electric pour-over kettles that pours as good as it looks. The precision pour spout and counterbalanced handle give you the ultimate control, just like the original stovetop kettle.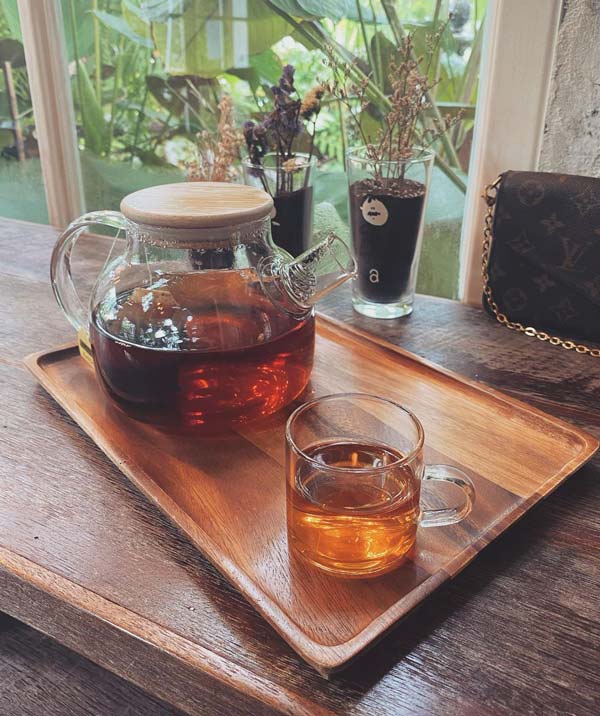 1. What is the best kind of Earl Grey tea?
The best kind of Earl Grey tea depends on your individual preferences and taste. Some popular options include classic English blends, organic Earl Grey, and decaffeinated varieties.
2. Is Earl Grey tea good for you?
Earl Grey tea contains many beneficial compounds, such as antioxidants and flavonoids. It may help to reduce inflammation and improve heart health when consumed in moderation.
3. What does Earl Grey tea taste like?
Earl Grey tea has a unique flavor comprised of citrusy and fragrant notes. The taste can vary depending on the blend, but it is generally light and refreshing.
4. What is the difference between Earl Grey and black tea?
The main difference between Earl Grey and black tea is that the former contains bergamot oil, which adds a fragrant and citrusy flavor. Black tea does not contain bergamot oil, so it has a different taste.
5. How do I make a perfect cup of Earl Grey tea?
To make a perfect cup of Earl Grey tea, use fresh water heated to 195-212 degrees Fahrenheit. Steep the tea bag in the hot water for 3-5 minutes, depending on your desired strength. Strain and enjoy!
If you liked this story, check out this Best Chamomile Tea To Try
The S+S product selections are curated by the editorial team. If you buy something through our links, we may earn an affiliate commission, at no cost to you. We only recommend products we genuinely love.